ControlAir's pneumatic controls ensure reliable and durable pressure regulation for Control Valves in virtually every application. ControlAir's Air Pressure Regulators, Filter Regulators, Volume Boosters, I/P Transducers and Valve Positioners provide precise repeatability, which results in higher performance and a more energy-efficient automated system. These are our core products, not just an accessory. We don't make or repair control valves, you do. So help us use our 30 years of experience on your next control valve project.
Using ControlAir valve products with your control valves help to ensure accuracy as well as:
Provide constant pressure regardless of flow variation or upstream pressure.
Help system operate more economically by minimizing the amount of pressurized air that is wasted.
Safely operate control valve at reduced pressure.
Extends component life by supplying filtered air.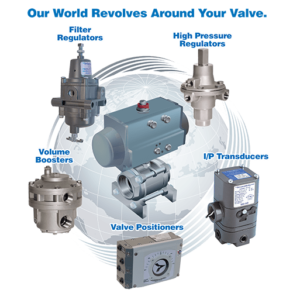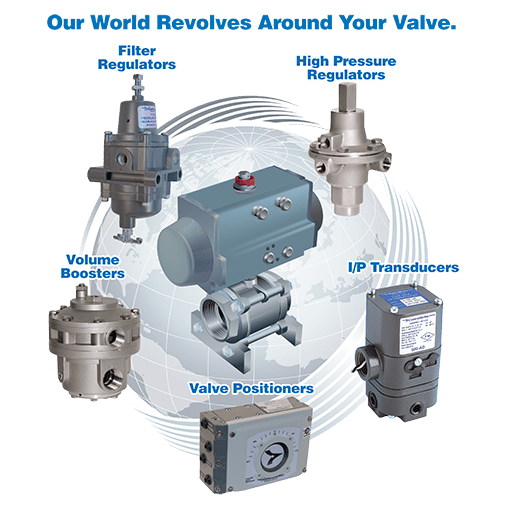 ControlAir products used:
---
Filter Regulators
---
Volume Boosters
---
I/P, E/P Pressure Transducers
---
High Pressure Regulators
---
Valve Positioners