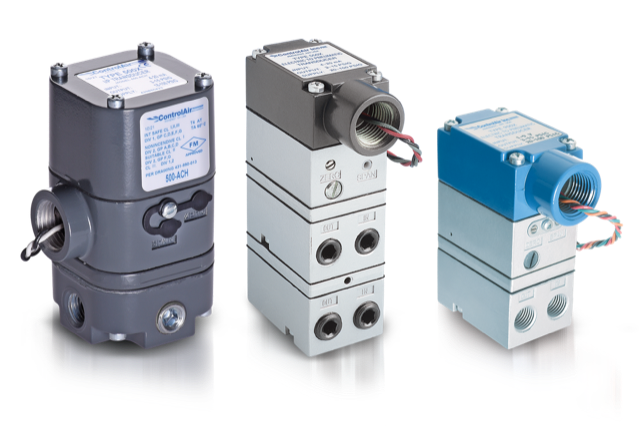 ControlAir's family of I/P Pressure Transducers and E/P Pressure Transducers utilize simple components to produce a precise pressure output.   Their robust design produces fast and smooth pressure changes to adjust to your application inputs.  Precision wrapped up into a simple yet strong package.
High precision for robust applications include:
Telescope support mechanisms for accuracies within nanometers.
Stable and precise pressure supply for cytometry equipment.
Robust and environmentally forgiving applications such as steam valve actuation.
Precise operation of valves for semiconductor manufacturing equipment.
We have transducers with their own internal feedback or units that can utilize yours for applications requiring stable and precise air pressure.  Please get in touch with our team with your questions using our "Ask the Expert" form or call us at (603) 886-9400.  You can also email our support engineers at [email protected].
Download our Whitepaper: Learn about the 'Ins' and 'Outs' of I/P Transducers
---
Precision I/P and E/P Pressure Transducers
---